Transitioning from news reporting, Elizabeth Antoinette has dedicated her passion for writing into the production of a new book entitled:
I Can't Sleep... ...Because of You.
Thoughts of a Lovestruck Insomniac,
a tale of the rollercoaster of the emotion that is known as Love, that she believes everyone should experience at least once.

Born and raised in Memphis, TN, Elizabeth prides herself on being a good friend and is family-oriented. She is honored to be a Memphian, though she considers herself a Tennesseean, as she resides in Knoxville, TN; home to her alma mater, The University of Tennessee, Knoxville, where she obtained her Bachelor of Arts in English and Technical Communication.
At King University in Bristol, TN, she obtained her Masters in Business Administration.

Elizabeth is currently the owner and operator of
The Director of Creativity, LLC,
an organization dedicated to fostering creative branding in the form of literature, with emphasis on editing and publishing. Clients of her editing services all proclaim how she's able to convey the emotions and intents of others through written communication and she has yet to let a customer down.
She also publishes poems and short stories on her Instagram @elizabeth.antoinette.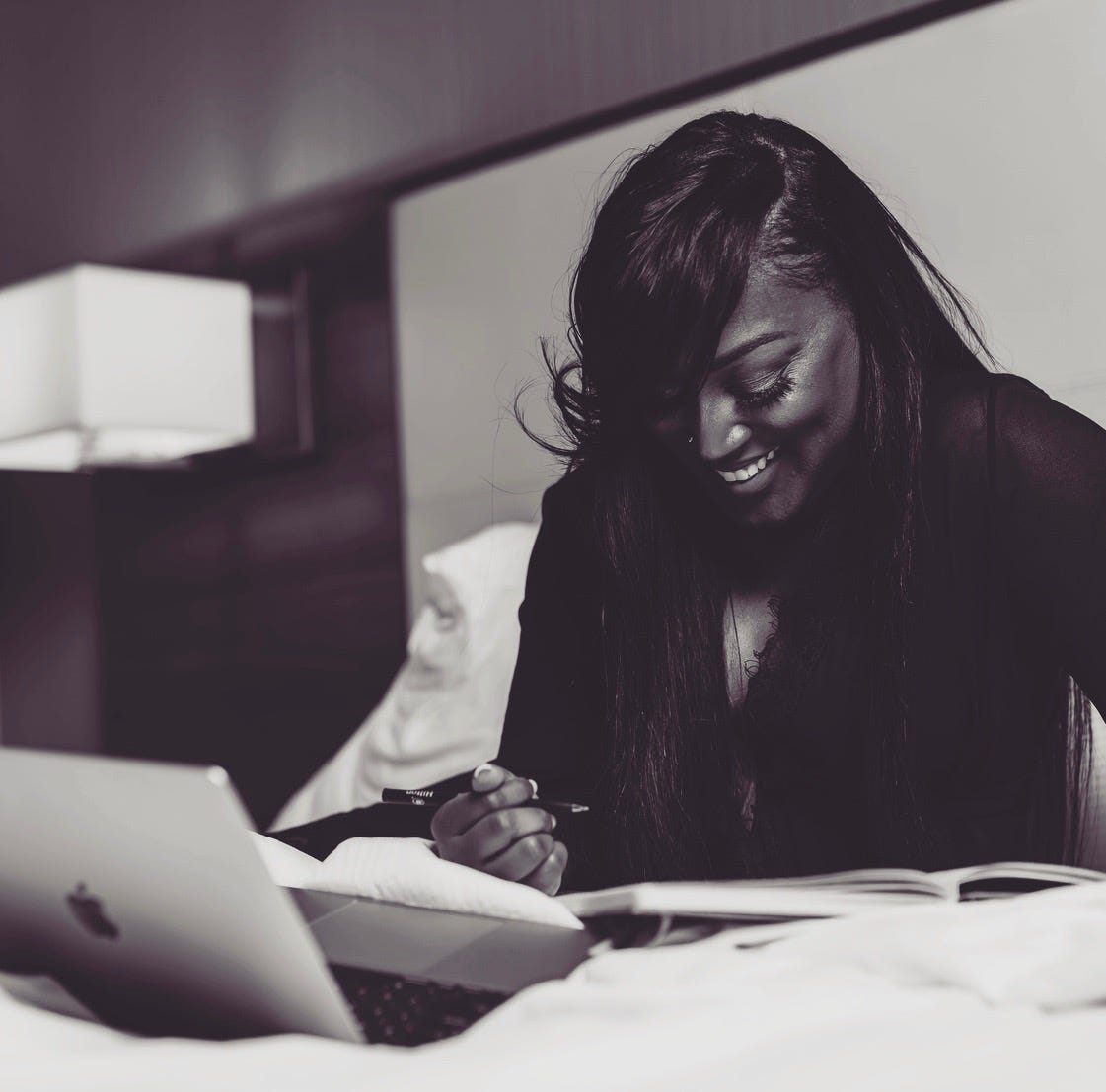 An Ode to My Bestfriend, The Pen
The Pen became my Bestfriend
When I found it hard to express myself aloud
It was something about the lump that formed in my throat that always made it hard to tell someone an answer I knew was right
Or to express how I was feeling whether happy or sad
To share my thoughts on anything I felt I couldn't find the words to verbally say
Kinda like some people find an outlet through sports or dancing or singing
The Pen was always there to greet me with open arms
Allowed me to be as open and free as possible
The art of expression became a means of escape
I found that I cleave to my Bestfriend to help me think clearly and pick apart any turmoil that's usually bubbling underneath
It's the best way I can get you to understand the person that is me
And when I'm tongue-tied with butterflies in my stomach and no sentence in sight
I allow my mind to do the talking onto the tablet and through the Pen I write
-Elizabeth Antoinette